About Superior Lithoplate
When it comes to buying printing plates and related chemistry, you should know your source. The more intelligent a buying decision you can make, the more confident you can feel about your choice. Quite frankly, we think Superior's products are the smartest choice you can make. Here's why.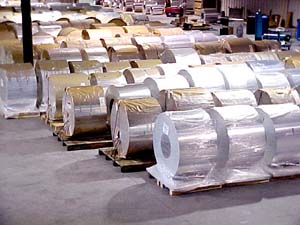 WE'RE ESTABLISHED
Started as a family business in 1984, our plates are traveling farther than ever before in larger and larger numbers each year. Our manufacturing facilities are able to handle your requirements in the shortest delivery time. That means stability and a wealth of resources at your disposal.

WE'RE EFFICIENT
We understand what's important to our customers-things like reliability and efficiency. With our manufacturing flexibility, we are able to serve customers with special needs. And with efficient use of our resources, we cut down on waste, expand product applications, and keep an eye on environmental concerns.

WE'RE EVOLVING
One thing that never changes at Superior is Continuous Quality Improvement and Service. We're always exploring, inventing, and exchanging ideas in order to provide you with superior products and the accompanying high-level technical support you need.

KNOWLEDGE Who says you can't build a solid foundation with a family business? For years, we've built on our knowledge of plate production and applications technology. We've developed a company that offers you quality products at the best price.
SUPERIOR PRODUCTS.
SUPERIOR SOLUTIONS.
---
Home | About the Company | Products
Request Info | Contanct Info | MSD Sheets